Our Services
A little about what we do.
Print
Whatever your printing needs we offer a wide range of solutions, enabling us to perfectly match the right technique to the job.
From litho, for all those longer run print jobs or for when you want to run a special colour or metallics, to digital, ideal for shorter print runs, personalised printing and for all those jobs when you just can't afford to wait, to large format, great for graphics up to 1.5m wide by almost any length on a range of substrates and endless finishing options.
Packaging
If it's packaging you are after then you are in safe hands. We can create the perfect packaging for all manner of your precious products.
When it comes to creating bespoke product packaging to securely hold, protect and display your products, there are no limits to what we can deliver. We can work with existing cutters or help to design something completely new. What's more, we have lots of samples to help inspire you and we can provide you with mock ups on a vast range of materials to ensure we arrive at the right solution to meet your specific needs.
POS
We can deliver a whole host of point of sale materials to effectively attract attention and promote your brand. From life sized cardboard cut-outs to pop up stands, wobblers, shelf talkers, hanging banners, back-lit panels and bunting, the list goes on. Whether you have a previous design you want us to replicate or you need us to come up with some new ideas to capture the imagination, we can tailor our services to meet your brief.
From the Blog
Keep up to date with the latest happenings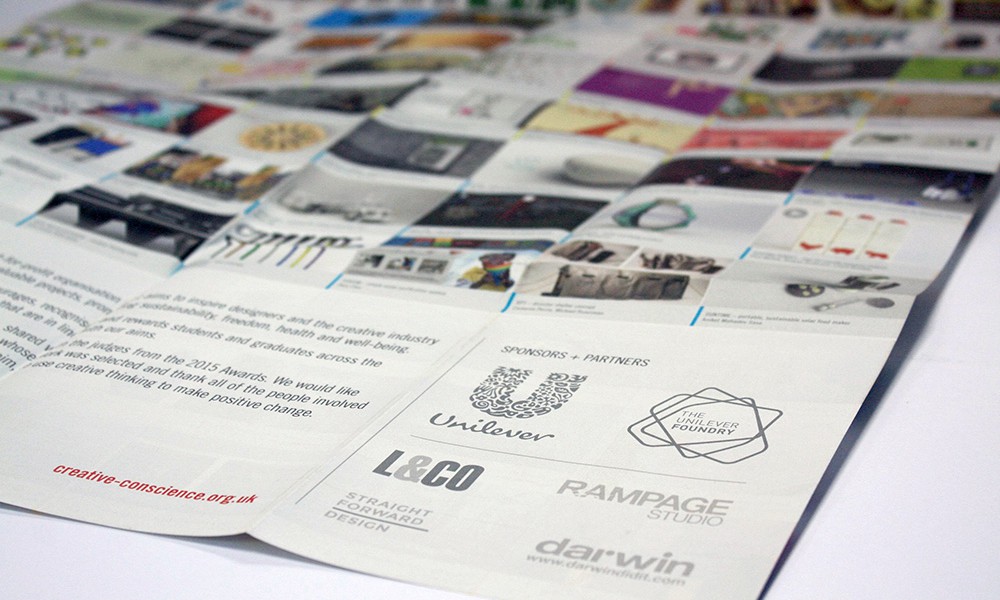 Darwin were proud to be involved as a partner at this year's Creative Conscience Awards. www.creative-conscience.org.uk Creative Conscience is a not-for-profit organisation that aims to inspire designers and the creative industry to apply their talents to socially valuable projects, promoting sustainability, freedom, social health and well-being. The Creative Conscience Awards encourages, recognises and rewards students […]